New Year's Holiday Hours
December 31, 2021

-

January 1, 2022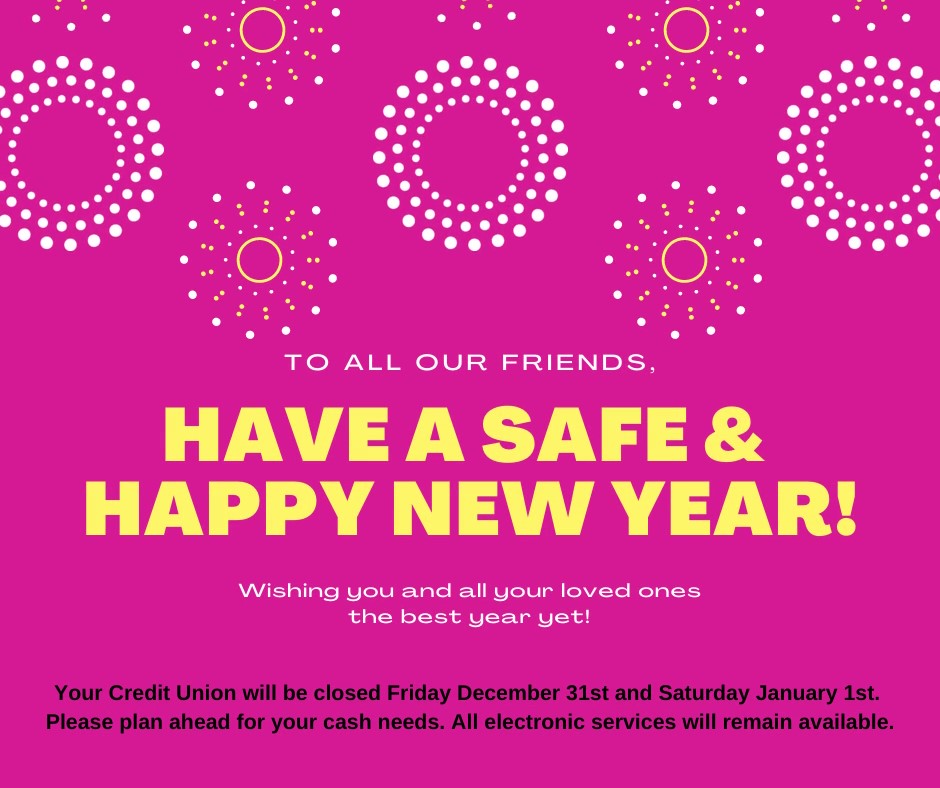 You're Credit Union will be closed on Friday, December 31st and Saturday, January 1st in observance of New Year's. We will reopen for normal business on Monday, January 3, 2022.
We would like to wish all of our credit union friends and family a Safe and Happy Holiday! May 2022 be your best year yet!!
Please plan early for your cash needs while we are closed. All electronic services will remain available for your convenience.