Our History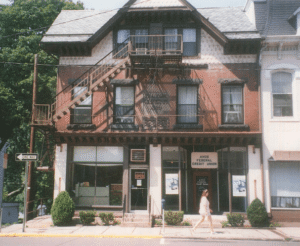 Pinpoint Federal Credit Union is a member-owned financial cooperative founded in Milton, PA. The Credit Union, originally named Northumberland County Schools Federal Credit Union was chartered in 1956 by a small group of teachers who wanted to offer low-cost financial services to other teachers and make a positive difference in the lives of other Milton residents. The credit union operated by a group of volunteers in one of their homes. From the beginning, we set out to be more than just a place for you to keep your money. By providing affordable loans, generous savings programs and friendly, personal service, we have been able to help members make more of your hard-earned money. Our success can be attributed to maintaining the credit union philosophy of "people helping people".
For many years, we served, primarily, the teachers, faculty and students of the Northumberland County Schools. We're delighted to announce that throughout the last 60 years, we have expanded our credit union services to other communities, businesses and organizations. To better reflect this broader field of membership, we changed our name to Pinpoint FCU in 2017.
Today, we have a multi-common bond charter that gives us the ability to welcome businesses and groups from around the area as Select Employee Groups, or SEGs. To be a member, you must be employed by; retired from; or a volunteer of; a company within our field of membership or a member of a current member's immediate family or household. If you aren't sure how you might qualify for membership, we would love to talk to you so we can find a way for you to join the Pinpoint family.
Our Story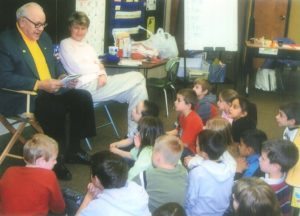 Pinpoint is dedicated to being our members' financial GPS - guiding them toward personal success, whatever that might look like for them. The "pinpoint" that most people recognize is on their GPS or Phone. It is a trusted source that guides you to your destination. It guides you along back, windy roads (the crazy times in life), the highways (when life is flying past you), and the straight-a- ways (when life is moving along at a good pace). And, when necessary, it helps you to navigate around obstacles or roadblocks to find a detour route. Our goal is to be that recognized, trusted, financial guide for our community - like we always have been and will continue to be.
We're proud to offer financial services for every leg of your life's journey—from your child's first youth savings account to financing their education; to major purchases such as cars or your home, we're dedicated to delivering consistent service to every member, every day, every time.
What Makes Pinpoint Unique?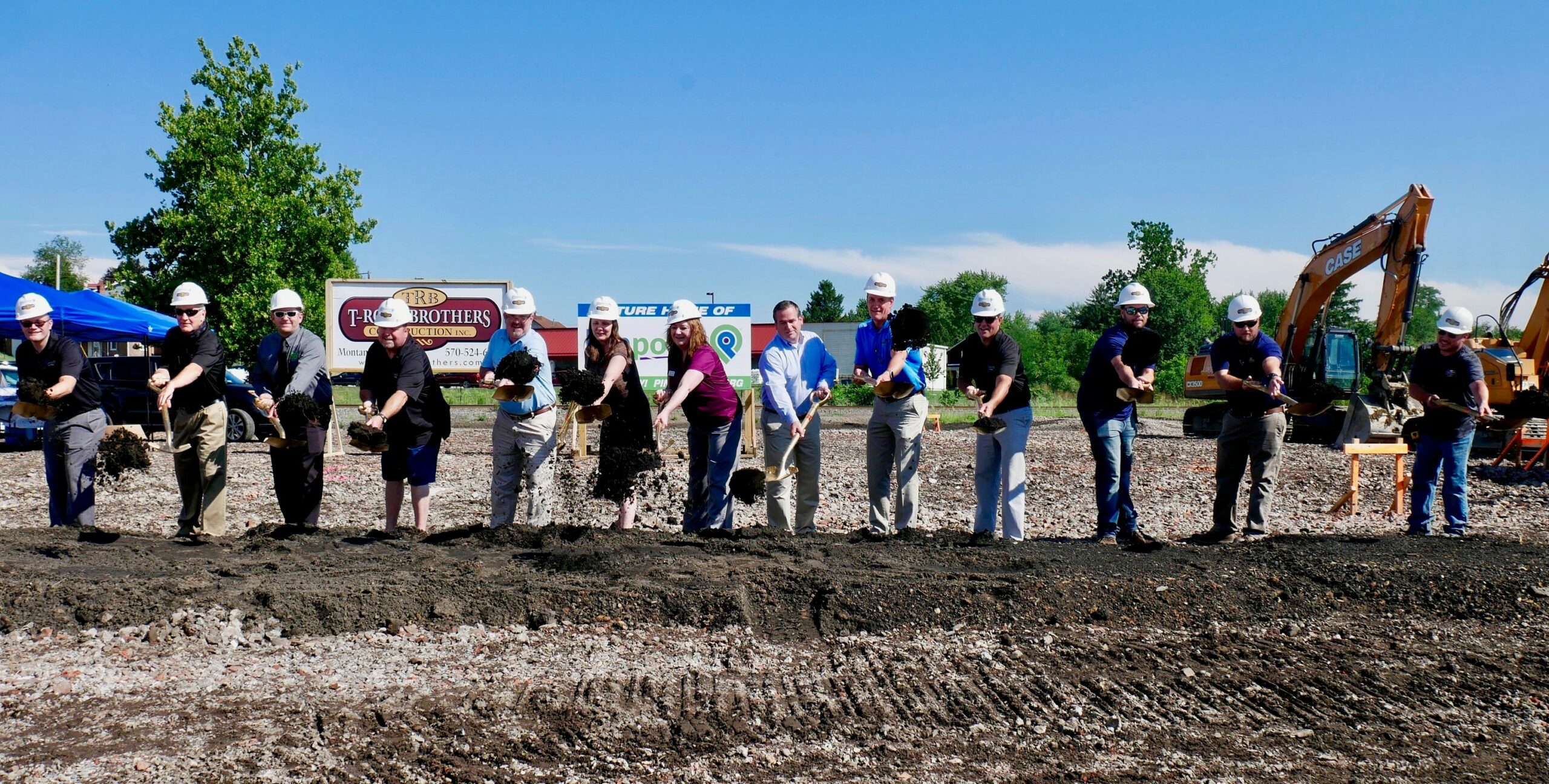 The board of directors and supervisory committee at Pinpoint are comprised of talented credit union members who volunteer to share their experience, time and knowledge in order to make Pinpoint a leader of financial services.
Jason Budman, Board Chairperson; Dale Walize, Board Vice Chairperson; Mark Shearer, Secretary & Treasurer; Norman Jones, Director; Susan McLean, Director; Kathleen Brautigam, Director and Jeffrey Rearick, Membership Officer/Director
Supervisory Committee Members: Jeffrey Rearick, Committee Chair, Felicia Beaver and Ashley Mullay
Brenda Raker, President & CEO; Devin Fagnano, Vice President of Operations; Jody Cutchall, Financial Services Specialist; Gail Hollenbach, Member Engagement Specialist; Andrea Oliveri, Administrative Assistant; Ashley Hunter, Member Lending Advocate; Crystal Lilley, Member Champion; Melissa Paulino, Member Champion; Jamie Smith, Member Champion and April Whistler, Member Champion at McCann (Lewisburg).
As a Pinpoint member, you may run for our Board of Directors or volunteer your time on one of our Committees. If you are interested in more information, please contact Brenda Raker at the credit union. We would love for you to share your knowledge and experience to make Pinpoint a better financial cooperative for its members.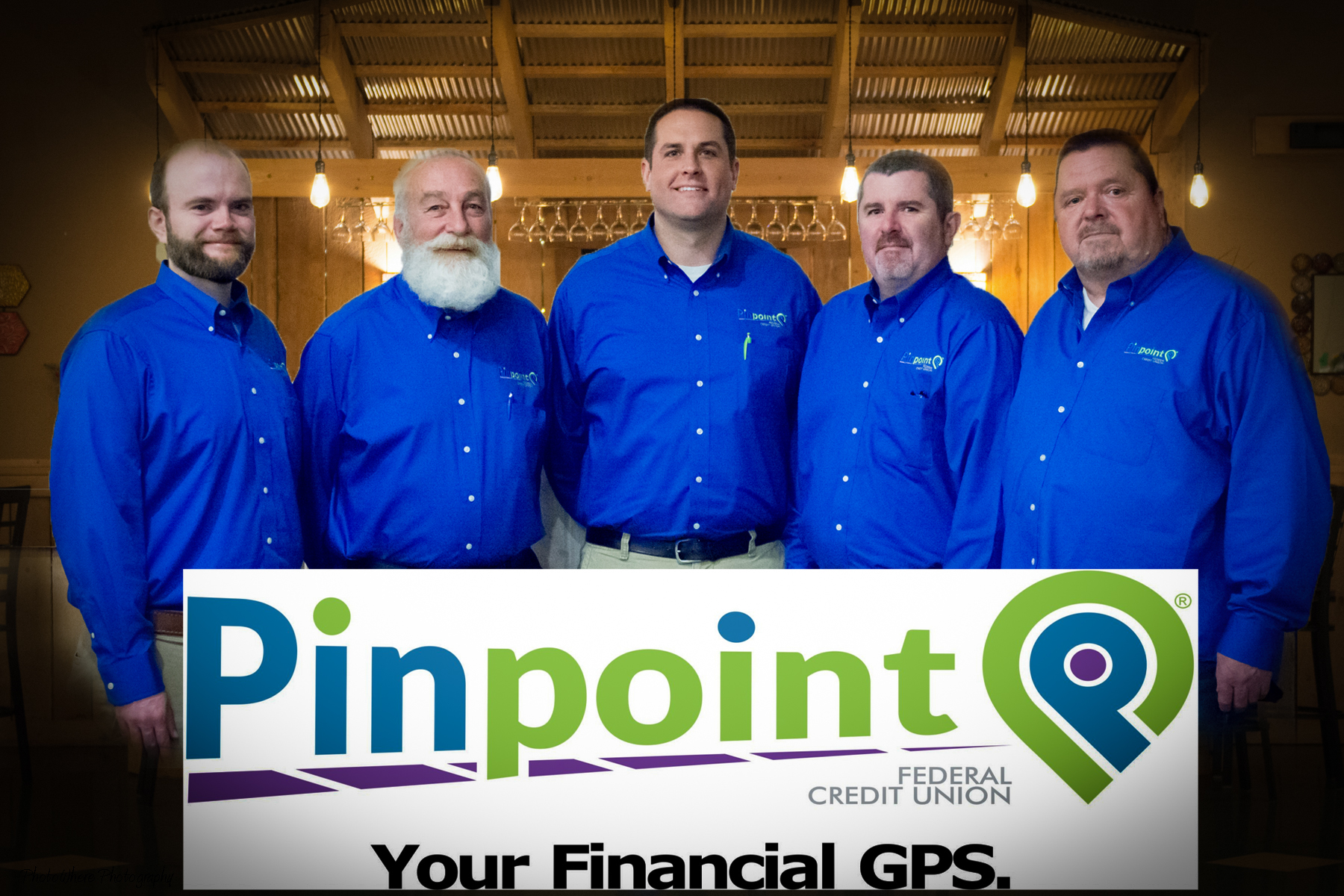 Pinpoint is member owned and member driven. Our account holders are members who have a say in how we operate. We empower our members to be in the driver seat throughout life's journey. Pinpoint membership entitles you to receive a share of our surplus income through a large variety of low-cost or free services and periodic dividends—money that banks pay to their outside stockholders, not their account holders.
Unrivaled Convenience: As a CO-OP connected credit union, our members have access to over 5,000 shared branches and nearly 30,000 surcharge-free ATMs nationwide. Our members get the personalized attention they deserve to build their individual dreams—along with big bank conveniences they just can't get anywhere else. So, no matter where life takes you, Pinpoint can go with you. Our members can also use ATMs, surcharge-free, at other credit unions that are part of the CU$ network.
Personal Relationships: We look beyond the numbers and get to know you personally. A personal relationship with each of our members allows us to help offer you more choices and guide you toward making better decisions for you and your family. At Pinpoint, you are not just another account holder, you are a member of our family. We walk with you step by step, in your ups and downs and help you celebrate when there are successes along the path. To deepen our member relationships, we have several exclusive member events, throughout the year, that we encourage you to participate in. When you stop by to complete your banking transactions, say "Hi" and have a cup of coffee, tea or hot cocoa on us. If you bring your furry friend with you, we even have a treat for him or her.
Bank On Your Time: Our employees understand that your schedule might not align with our hours. This is why we are one of very few local financial institutions that utilize electronic signature technology to allow you to open accounts, make changes to your account, enroll in new services and sign loan or mortgage documents. Sign anywhere from any device, safely and securely when it is convenient for you. And, with Sprig, our CO-OP mobile app, members can send money to virtually anyone, access all your credit union accounts to check balances and make transfers and make mobile check deposits, right from your phone or tablet.
Services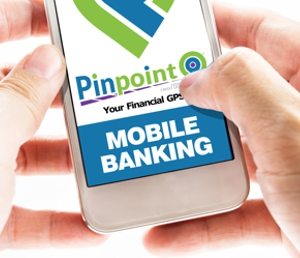 Web Banking: Whether you are at home or on the go, we provide you with safe, secure, convenient ways to manage your accounts. *mTeller allows you to set up and manage your account notifications so you never miss important information or transactions. Integrate your accounts with the most popular money management programs, like Quicken and Quickbooks. Enroll Online.
Bill Pay: Pay anyone with free online bill payment services - Set up one time, scheduled or recurring bill payments to anyone; receive e-bill delivery and e-notifications for most major creditors; and send person to person payments. See a demo
Electronic Statements: No more waiting for your statement to arrive in the mail – e*statements are delivered securely to your web banking dashboard right after the end of the month.
Self Service Teller: Any time day or night, bank by phone securely and easily. With PIN access, retrieve account and loan balances; transfer funds between your accounts; make loan payments; review recent transactions; hear loan rates and promotions and the latest credit union news.
Direct Deposit: Automatically deposits your paycheck, pension, Social Security, or other regular monthly income into your checking, savings, or Super Saver account. It's convenient, secure, and saves trips to the credit union. We can electronically distribute your deposit into other accounts and make loan or Visa payments for you with each pay check, if you choose.
Payroll Deduction: Automatically deposit a portion of your paycheck to your credit union accounts or loans. When you save through payroll deduction, your savings can add up fast and you can save on loan interest when you pay more often.
Overdraft Protection: We offer unlimited, traditional overdraft protection for your checking accounts from any of your deposit accounts for free. We also offer Courtesy Pay to qualifying account holders, which allows the credit union to pay an item presented for payment, even when you don't have sufficient funds in your account. Similar to a short-term loan, Courtesy Pay, charges a fee for each covered transaction and allows you to pay us back within 10 days.
Debit Cards: Your Pinpoint debit card can be used anywhere Visa Debit is accepted. Purchase everyday items at the point of sale or shop online with your debit card and your purchases are deducted from your primary checking account. Your debit card also works at ATMs for cash or you can get cash back (where available) at the register, by using your PIN.
UChoose Rewards: Enroll in UChoose Rewards and earn points redeemable for concert tickets, a new HDTV, a fun-filled cruise, and millions of other exciting options when you shop online at participating merchants with your Pinpoint debit card.
Wire Transfers: Move money between financial institutions in the same day with a wire transfer. A small fee will allow you to quickly and safely deliver funds from your account to someone else in a trackable manner. Pinpoint does not charge for receiving wire transfers into your account. Special instructions may be required. Contact a Representative for details.
Payment by Phone: Forget to make your credit union loan or Visa payment? No problem. If you don't have funds in your credit union account, you can make a payment from another financial institution over the phone for a small fee.
Online Forms: We have a variety of online forms that you can print and return to the credit union, for your convenience.
Looking for a fresh perspective on banking? Tired of high bank fees? Credit Union membership at Pinpoint may be just what you are looking for. At first glance, the difference between a bank and a credit union may seem insignificant, but depending on your needs, there are some pretty significant advantages to belonging to one over the other. We appreciate that you've chosen to bank at Pinpoint! As a member, you'll enjoy:
Local ownership and decision-making
Peace of mind, with accounts insured up to $250,000 by the National Credit Union Administration (NCUA)
Competitive rates on savings and investments
Amazingly low rates on loans for vehicles, mortgages, debt consolidation, personal, and more
No-surcharge ATM access at more than 30,000 Shared Service Center locations nationwide
Specialized investments and planning through CUNA Mutual Group
Low-rate Visa credit cards and UChoose debit card rewards
Youth education and savings clubs
A free $1,000 Accidental Death & Dismemberment life insurance benefit through CUNA Mutual
Rewards Programs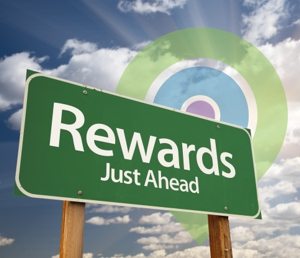 Pinpoint members receive exclusive discounts and benefits from trusted partners, like TracFone, TurboTax, ADT, Carvana, Trustage insurance and over 1500 other online retailers! Start saving today. The more offers you take advantage of, the more you save. Get your rewards now!
Benefits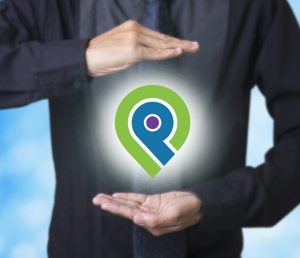 Pinpoint is a not for profit financial institution so we pass our profits on to you, our member, rather than paying it out to stock holders. Most of our services are fee-free and the fees that we charge are substantially lower than other financial institutions.
Credit unions are financial cooperatives, which means we share our resources with other credit unions to provide our members with more shared branches and surcharge-free ATMs than most national banks. Sharing resources also allows us to provide you with up to date technology. There is power in numbers and we embrace the powerful network that credit unions have built to assist the millions of credit union members we serve, as an industry.
Our personal service is unparalleled. We offer the same services as large financial institutions, but we are still small enough to know you and provide personalized service to meet your financial needs. We have unique products and services designed to assist members of modest means and those with troubled credit. We will work with you to overcome the credit challenges that most financial institutions choose to deny.
Pinpoint employees are passionate about financial education! From our inception, we have educated our members, volunteers and the public, particularly youth, to be more financially savvy. We offer informative seminars for our members on financial topics such as first time home buying, the car buying experience, identity theft prevention and credit management. We provide "Saving with Mandy & Randy" and "Making the Right Money Moves" financial education programs in seven school districts and for almost a decade, our "Stuff the Bus" school supply drive has provided low-income children with much needed supplies so they can get a solid start in their educational path. At Pinpoint, we believe that our future community leaders deserve a solid education and we want to play our part in making that happen.