We offer Sole Proprietorship, General or Informal Partnership, Limited Partnership, Non-Profit Organization, Corporation and Limited Liability Company accounts. Proper documentation is required for each type of account. Call us to make an appointment with one of our Member Relations Specialists to discuss what you will need to bring to open your account.
Business Savings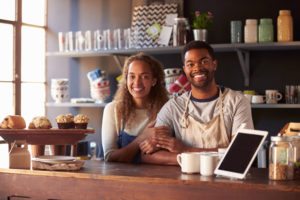 We, at Pinpoint, understand that as a small business owner, saving money can sometimes be a challenge. This is why all of our business services are designed with the small business owner in mind.
Our business savings represents your business' ownership in the credit union. It is the initial account used to qualify your business as a member and only requires a $5 minimum balance. Dividends begin to accrue immediately.
Use this account to save funds for future use, such as a down payment on your next real estate project or to reinvest in your business with an equipment purchase.
So if you are looking to establish a business relationship with Pinpoint, this will be a great way to open the door to all the outstanding products and services available as a Pinpoint FCU business member.
Business Checking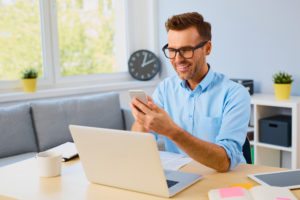 We know how difficult it can be as a small business owner, so we keep our business checking accounts simple so they fit every business type.
Pinpoint Business Checking provides you with one account statement, no monthly service fees, unlimited check writing, mobile and online services, including free bill payer, with no minimum balance requirements. Get copies of your cleared checks online at no charge and protect your checking account with your Savings or Super Saver accounts.
Managing your business is hard work…managing your checking account shouldn't be.
Business Passport Account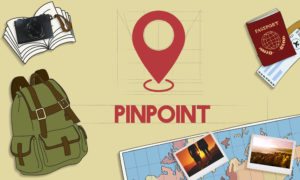 To operate efficiently, your business needs cash on hand. Our Business Passport account gives you a way to maintain your extra cash while earning a higher dividend rate based on the balance you maintain.
Our Passport Account offers a tiered rate of interest with a minimum balance of $2,500. It is designed for long term savings but has the flexibility of a traditional savings account. 
Your Passport account can protect you against overdrafts, be used as a sweep account or you can even use this account for future borrowing power by using it as collateral for a low rate loan to grow your business.
Business Certificates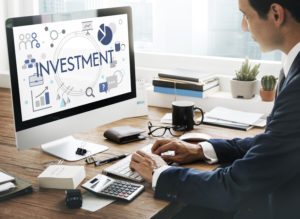 Business Share Certificates give you a safe and easy way to invest your excess business funds without risking your initial investment.*
You can open a Certificate with as little as $500. Choose the term that makes sense for you. They range from six (6) months to sixty (60) months. Dividends are posted and credited quarterly.
Like all our business deposit products, our Business Share Certificates are federally insured by the National Credit Union Administration (NCUA). Any certificate set up under the same ownership is insured for up to $250,000.
*Early Withdrawal penalty of 90-days interest applies and may impact your principal investment.
APY Disclaimer for Rates Page: The Annual Percentage Yield (APY) for a one year or less Share Certificate is based on the assumption that the funds will remain on deposit for a full year at the stated rate. The APY calculations are based on the assumption that the dividends remain on deposit until maturity. A withdrawal will reduce earnings. The payment of dividends is based on the available current and undivided earnings of Pinpoint FCU. Regulations prohibit dividends in excess of available earnings.
Business Loans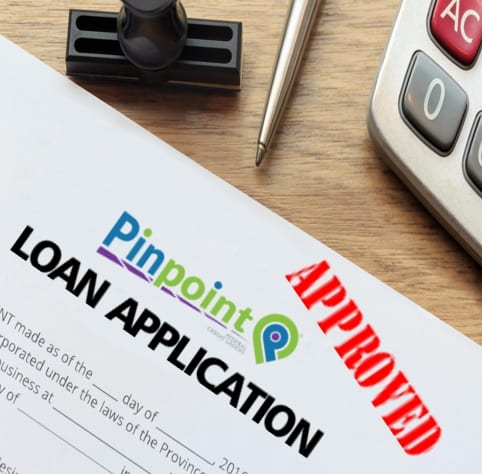 Pinpoint Federal Credit Union is a member of cuBIZloan, a collaboration of credit unions that process business and commercial loans. cuBIZloan.com is designed to connect people to a lender they can trust. Borrowers do not have to go through the funding process alone! Our team of Loan Specialists help examine the business needs, explain different loan options, walk through submitting any required documentation, and assist in the decision-making process. cuBIZloan.com's online approach streamlines the loan origination process. Together we can help your small businesses finance its dreams.
Get your loan pre-screened in a few easy steps. Tell us about your business needs and let's get started!
Online & Mobile Banking
We understand that managing your business doesn't always allow a trip to the credit union.
With online and mobile banking, you can check balances, view your transaction history, pay bills, make loan payments and much more from your office, your home, on the road, or on your mobile device 24 hours a day 7 days a week. Our convenience banking services allow you to bank on your time, not on our's. Download our Pinpoint App from the app store or Enroll Now in Web Banking!
Debit Cards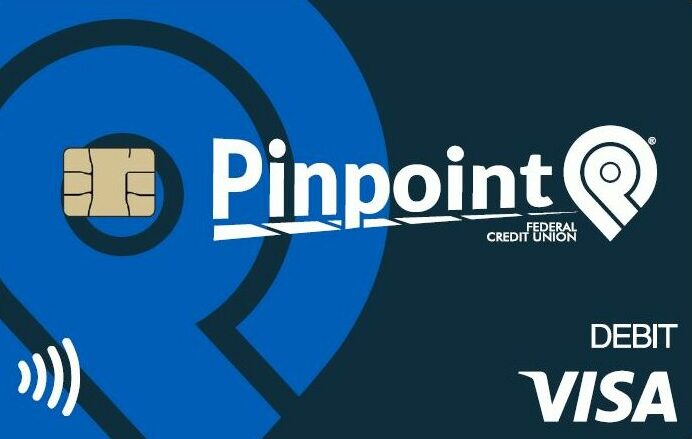 Simplify your business' cash management and use your convenient, fee-free Pinpoint VISA® Debit Card for purchases. Our Business Debit Card is accepted anywhere VISA® Debit Cards are accepted. Funds are deducted right from your Business Checking Account. Have piece of mind when you shop with enhanced security features, like contactless and chip options, CardValet and 24 hour fraud protection services from your credit union!
Additional Business Services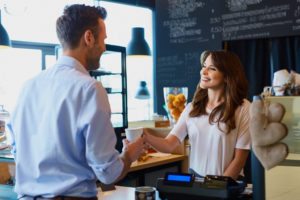 Small Business Services from Pinpoint FCU and Newtek are designed to simply the complexities of managing a small business. We deliver the right tools to help you save time and money, increase sales and minimize risk so you can grow your business.
We offer low-cost payroll processing, credit and debit card processing, small business loans, accounts receivable financing, web design and hosting, insurance, billing services, and mobile check deposits just to name a few.
Let us help you get started today by completing an online consultant request for the services that interest you. Click Here to get started!
In a hurry to get started? Easily process Visa/MC/Amex/etc. – Online or in your store. Complete an application in minutes and begin processing today. Open an instant merchant account here!