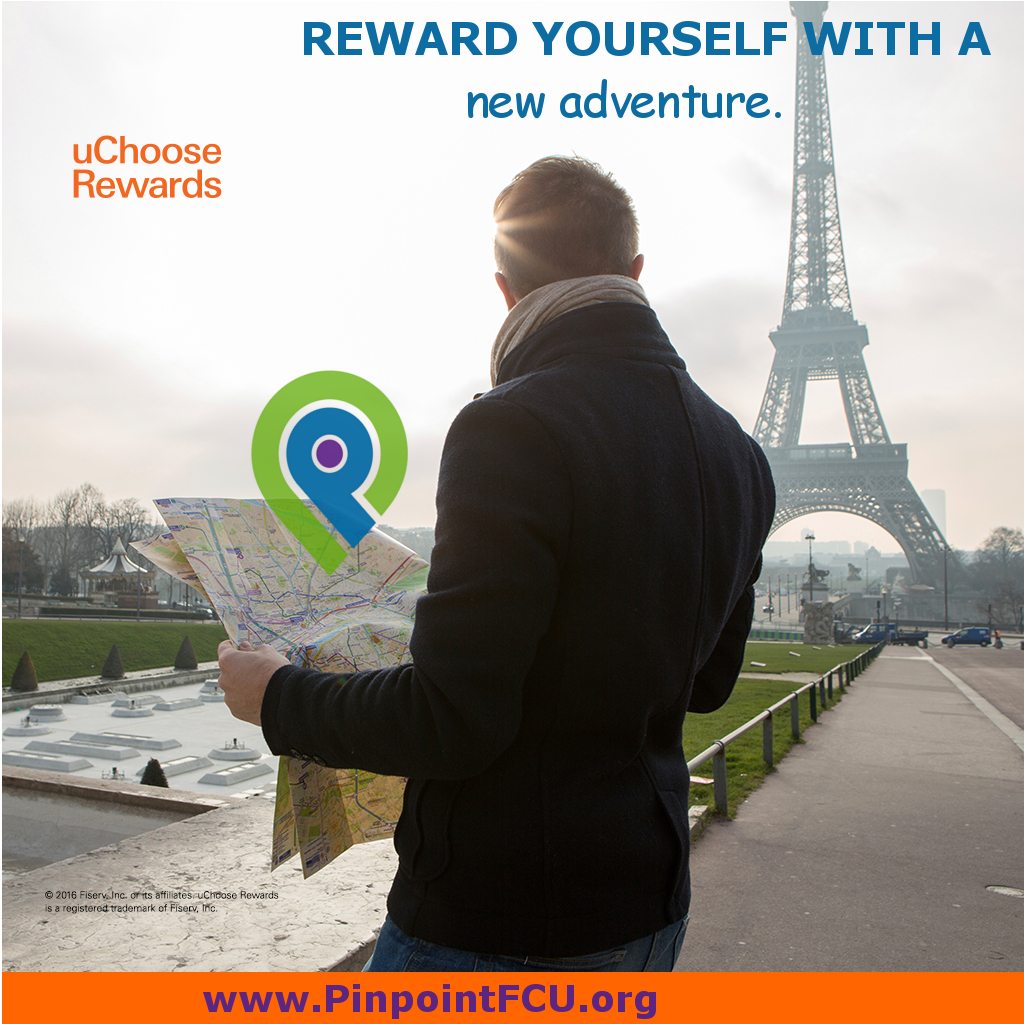 Pinpoint UChoose Rewards
Don't miss out on your Pinpoint Rewards! Register today to start earning points. Enrolling your card is easy. Choose from millions of reward options, including shopping, travel, event tickets and much more.
Login to track your points, shop online for more opportunities and to redeem your rewards. Shop. Earn Points. Enjoy Your Rewards!
Coming in October 2017 – Combine your debit and credit card rewards for even more reward opportunities.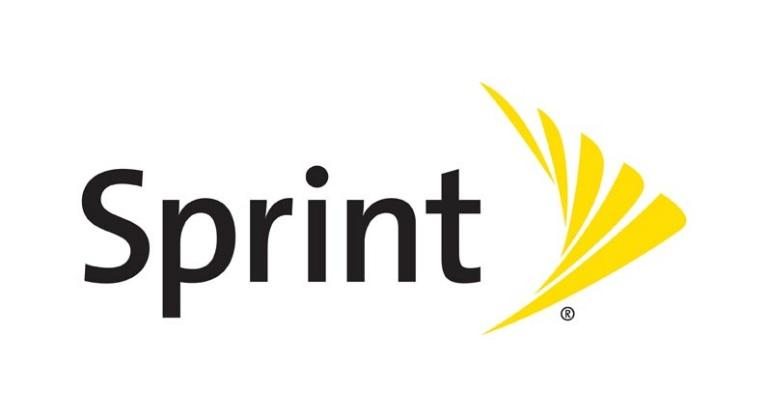 Sprint
Now, credit union members can take home some serious "Benjamins" with Sprint's best Credit Union Member Cash Rewards Offer ever!
This exclusive new offer gives you $100 cash back for every new line activated with Sprint®. And current Sprint customers who transfer into the program receive $100 annual loyalty reward on their 12-month anniversary of the transfer.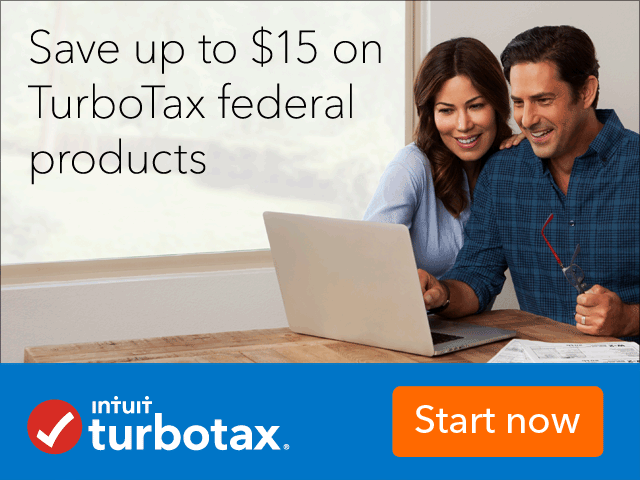 TurboTax
File your taxes the smarter way and save on TurboTax! We have teamed up with TurboTax to save you money this tax season when you file with TurboTax. There are savings for everyone:
Save up to $15 when filing the TurboTax Deluxe, Premier or Self-Employed editions
File your taxes for $0 if you file a 1040EZ or 1040A with the TurboTax Absolute Zero campaign
TurboTax translates your taxes into simple questions about your life, and puts everything into the right forms for you so you are guaranteed your maximum refund. Start TurboTax today and save!
Visit http://turbotax.intuit.com/lp/yoy/guarantees.jsp for TurboTax product guarantees and other important information.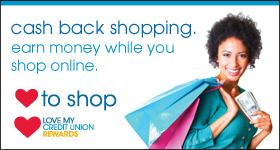 Love to Shop
Love to Shop is a fun and easy for Pinpoint members to earn cash back when you shop online at over 1,500 of your favorite stores. Every time you earn $15 or more in cash back from your purchases, you'll receive a check with the cash back you earned! Shop using your credit union credit card and save even more money with the great low rates! To learn more about Shop America or to register for free, visit LoveMyCreditUnion.org.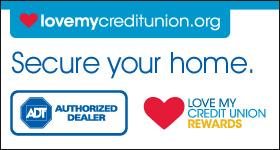 ADT
Pinpoint Members Can Save and Get Peace of Mind with ADT
Pinpoint and Love My Credit Union Rewards are offering an exclusive ADT Credit Union Member Plan. The plan offers an ADT monitored home security system*, plus $1,275 in exclusive credit union member savings in additional equipment:
Start-up equipment (valued at $850)*
Smoke communicator
$100 Visa gift card
Discover how affordable peace of mind can be with the ADT Credit Union Member Plan. Speak to a Pinpoint member representative or visit LoveMyCreditUnion.org/ADT for more information.
*With $99 customer installation and purchase of alarm monitoring services.

TruStage
Get trusted protection at true savings with TruStage Auto & Home Insurance Program.
Pinpoint members can save big on car insurance with the TruStage Auto & Home Insurance Program. Coverage provides a number of popular benefits, so you'll enjoy true security and get true savings on what matters most.
Some members save even more from all of the discounts offered, including discounts on car insurance for:
Being a credit union member
Having multiple cars
Having anti-lock brakes
Being a good student
Optional benefits:
24/7 claims assistance (including holidays)
24-hour Roadside Assistance**
Guaranteed repairs at network shops
Trusted by your credit union.
TruStage products and programs are made available to credit union members through TruStage Insurance Agency. Affiliates of TruStage have been providing insurance and financial services designed for credit unions and members for more than 80 years, serving more than 16 million credit union members.
See how much you could save with the TruStage Auto & Home Insurance Program.
Visit LoveMyCreditUnion.org/TruStage for your FREE, no obligation quote.
TruStage® Auto & Home Insurance Program is made available by TruStage Insurance Agency, LLC and issued by leading insurance companies, including Liberty Mutual Insurance Company and affiliates, 175 Berkeley Street, Boston, MA. To the extent permitted by law, applicants are individually underwritten; not all applicants may qualify. Discounts are not available in all states and discounts vary by state. A consumer report from a consumer reporting agency and/or motor vehicle report will be obtained on all drivers listed on your policy where state laws and regulations allow. Please consult your policy for specific coverages and limitations. The insurance offered is not a deposit, and is not federally insured, sold or guaranteed by your credit union. Your credit union enables this insurance program to be offered and is entitled to compensation from TruStage Insurance Agency, LLC. * Average annual savings based on countrywide survey of new customers from 01/27/2014 to 01/16/2015 who reported their prior insurers' premiums when they switched to Liberty Mutual's group auto and home program. Savings do not apply in MA.** Coverage is provided on the optional Towing & Labor Coverage endorsement. May vary by state. Applies to mechanical breakdowns and disablements only and may be subject to limits.