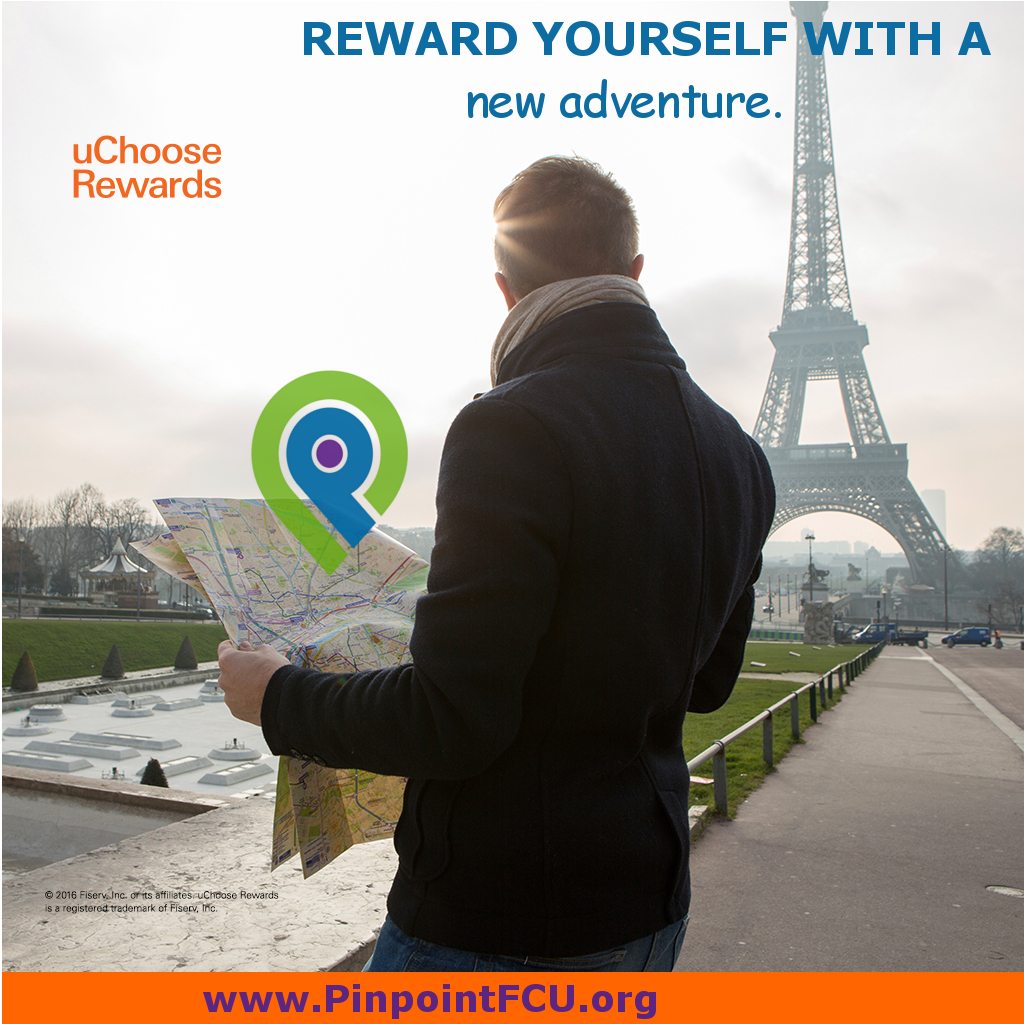 Pinpoint UChoose Rewards
Don't miss out on your Pinpoint Rewards! Register today to start earning points. Enrolling your card is easy. Just click on the image to the left to create your account. Choose from millions of reward options, including shopping, travel, event tickets and much more.
Login to track your points, shop online for more opportunities and to redeem your rewards. Shop. Earn Points. Enjoy Your Rewards!
Your credit card purchases may earn you cash back, depending on the card program you have chosen. If not, ask a lender how you can earn cash back.
Combine your debit and credit card rewards for even more reward opportunities.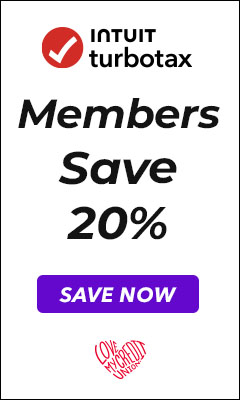 Get Your Maximum Refund and Special Savings on TurboTax
Tax time doesn't have to be stressful! With TurboTax, you'll get your biggest possible refund fast and your taxes done right. PLUS, credit union members save up to $15 on TurboTax federal products, all through tax season. TurboTax makes it easy to find the best solution for your unique tax situation. Simple filer? Homeowner? Independent contractor, freelancer or side-gigger? TurboTax has a product that is right for you. File with confidence, knowing that TurboTax guarantees 100% accurate calculations and runs thousands of error checks as you go. And if you need help, TurboTax has it: from answers online anytime, to unlimited advice and a final review from a CPA or Enrolled Agent with TurboTax Live. Save on TurboTax today! Try it for free and pay only when you're ready to file.
* Visit http://turbotax.intuit.com/lp/yoy/guarantees.jsp for TurboTax product guarantees and other important information. Limited time offer for TurboTax 2019. Discount applies to TurboTax federal products only. Terms, conditions, features, availability, pricing, fees, service and support options subject to change without notice. Intuit, TurboTax and TurboTax Online, among others, are registered trademarks and/or service marks of Intuit Inc. in the United States and other countries.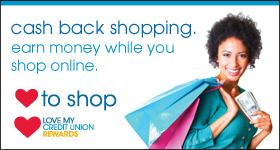 Love to Shop
Love to Shop is a fun and easy for Pinpoint members to earn cash back when you shop online at over 1,500 of your favorite stores. Every time you earn $15 or more in cash back from your purchases, you'll receive a check with the cash back you earned! Shop using your credit union credit card and save even more money with the great low rates! To learn more about Shop America or to register for free, visit LoveMyCreditUnion.org.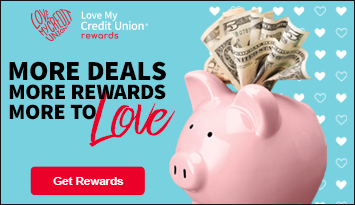 SimpliSafe
Pinpoint Members Get Whole Home Protection for Less!
As a credit union member, protect what matters most for much less. Members get a free home security camera plus 2 free months of 24/7 professional monitoring ($150 value) with the purchase of a new SimpliSafe security system.
SimpliSafe offers reliable whole home protection, with 24/7 professional monitoring and police dispatch that's up to 3.5x faster, all at fair prices and no contract. Ever. SimpliSafe got rid of all the hassles of home security.
» SimpliSafe covers every room, every window, every door. Every minute of the day.
» Monitoring starts at just $14.99/mo for total protection, a fraction of traditional companies. With no contract or hidden fees.
SimpliSafe was named CNET Editors' Choice and "the best home security system" by Wirecutter. Over 3 million people already rely on SimpliSafe. Now's a great chance to join them. Visit lovemycreditunion.org to get your member discount and start saving today!
TruStage
Get trusted protection at true savings with TruStage Auto & Home Insurance Program.
Pinpoint members can save big on car insurance with the TruStage Auto & Home Insurance Program. Coverage provides a number of popular benefits, so you'll enjoy true security and get true savings on what matters most.
Some members save even more from all of the discounts offered, including discounts on car insurance for:
Being a credit union member
Having multiple cars
Having anti-lock brakes
Being a good student
Optional benefits:
24/7 claims assistance (including holidays)
24-hour Roadside Assistance**
Guaranteed repairs at network shops
Trusted by your credit union.
TruStage products and programs are made available to credit union members through TruStage Insurance Agency. Affiliates of TruStage have been providing insurance and financial services designed for credit unions and members for more than 80 years, serving more than 16 million credit union members.
See how much you could save with the TruStage Auto & Home Insurance Program.
Visit LoveMyCreditUnion.org/TruStage for your FREE, no obligation quote.